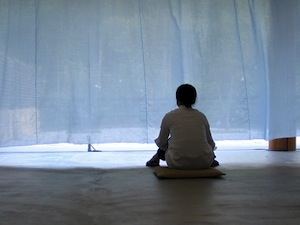 Life is becoming about so much more than cancer.  Specifically, it has become about building our family.  We first engaged with our adoption agency in the fall, and now, as winter winds down, we are literally just hours away from submitting the final bits of documentation needed to complete our family profile, and officially becoming a "waiting family."  In other words, we could become parents at any moment.  It still might take months, but it is going to happen, and the prospect of becoming parents, of having our lives capsized once again – this time, for the greatest of all possible reasons – is first and foremost in our minds.
But we cannot live in a state of perpetual anticipation.  The beat goes on.  As our adoption team tells us over and over again:  keep right on doing what you're doing. Tear up your house.  Plan a vacation.  Live your life.
Two weeks ago, after our social worker asked us to slap together a provisional version of our profile to show to two birth mothers, we found ourselves in Buy Buy Baby, eyeing strollers and car seats – just in case.  We held off on making any purchases, but at that moment – in a cavernous store heated to 80 degrees, elbowing past streams of pregnant women and their furrowed-brow partners – it all became suddenly so real, so immediate. We are doing this.  It's going to happen.  Not the way we thought it would, but we will be parents nonetheless.
As I moved through the towering aisles of baby crap, I thought back to the afternoon seven years ago when I shopped with my sister in preparation for the arrival of my nephew, and how I imagined doing the same thing one day, showing off my own big belly. Two weeks ago, I maneuvered through the store holding my coat close to my abdomen, subconsciously, I guess, wanting to leave open the possibility that  – in the eyes of a stranger – I, too, might be carrying my own child.  Or perhaps not wanting people to wonder what I, with my noticeably flat belly, was doing shopping for a car seat.  As if such a gesture could somehow mask what my body has been through, or restore what cancer took from me.
After all this time, after the months and years it has taken me to make peace with the fact that I cannot bear my own child, it's embarrassing to realize how, in a public, anonymous and seemingly insignificant moment, I felt the urge to blend in, be just like everyone else.  It mattered, somehow, that my cancer not distinguish me from any of the other young people who are in the process of building their families.
But the reality is, we are different.  I am different –  to my mind, in a way that has strengthened me and made me more ready and enthusiastic about the prospect of raising a child than I ever could have been before my illness.  In promoting ourselves to prospective birth mothers, our agency has gently suggested that we not "lead with cancer" – after a rather uncomfortable conversation, we've decided to omit reference to cancer from our introductory letter, and save it for the more detailed exposition of our lives that birth mothers will read if they have an initial interest in us.  I struggled with the notion of not putting cancer front and center, but then realized that in this instance, the goal of optimizing our chances of having a child takes precedence over the goal of educating the world about survivorship.  We have to choose our battles;  we have to know our audience.
As the dust continues to settle, as life grows richer and more complex and becomes about so much more than just putting distance between me and my date of diagnosis, I realize that I love all of the ways that cancer has transformed me – how it has made me laugh more deeply, love more intensely.  How it has pushed me to a place of strength and balance that I otherwise might not have ever attained.  These are incredible gifts, and I cannot wait to share them with my child.