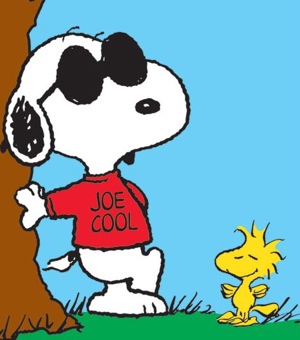 This past week I found myself feeling, well, off.  My last post explains pretty plainly why this now-rare storm could of ill feelings settled over me.  During the nine years that I have worked in child welfare, I have – somehow, not even consciously – developed a way of distancing myself, in some measure, from the stories that I see.  I can probably count on one hand the number of cases that have left me in tears, or preoccupied when I am not at work.
Shantell's story is the first that has touched me this way since I returned to work after surgery and treatment.  This moment was perhaps inevitable, given the nature of my work, and what I have been through with my illness.  Still, it took me off guard, and sent me, briefly, into a spiral that seemed in some way connected to the change of the seasons, and my up-coming diagnosis-versary.  This week, with its relentless gray skies, persistent drizzle, reminded me that summer is over, that the holidays are coming. Winter will soon be upon us.  The months that, two years ago, my entire life was up-ended.  And so, for a disorienting moment this past week, I found myself drowning in the peculiar mix of memory and emotion that is unique to life as a survivor.
Yesterday, though, a miracle, not to be taken lightly, began to unfold.  Friday morning, I sat in court, idling between cases.  I checked my email on my phone; a message from Hottie Bucks had just come through, as part of the on-going chain of notes which we Jackson campers have been exchanging.  In his note, HB offered some quick, wise thoughts about what it means to be an FD-er "released back into society" – brief anecdotes that brought a smile to my face, and made me want to start shaking my booty right there in Courtroom K.
He also shared a link to a piece from the New York Times by Dan Barry, which began like this:
"Within the chemotherapy alumni corps there exists a mutual respect not unlike the bond shared by veterans of war."
Those words almost literally sent a chill down my spine.  And then, gradually, as I continued reading Barry's ruminations on life during and after treatment, I felt the fog of the previous few days begin to lift.  The notion of "perspective" which Barry talks about was exactly what I needed to be reminded of in that moment.  Yes, my work is challenging, and often dispiriting.  And there is, in fact, no question that cosmic fairness is often largely  absent from this world we inhabit.
But I am here.  I am wearing a great new pair of black boots.  My mind is sharp.  I have love in my life, exploding all around me.  I am just so fortunate  – wait, what? – to have entered this incredible community of fighters, of champions, and to be so warmly embraced.
Maybe it is true that only the cool kids get cancer.  I don't know how else to account for the insane number of bright, energetic, honest, warm and incredibly funny people I have met because of cancer.  These are the people whose words and reflections lift me out of the muck.
Yes, winter is coming.  Yes, December 5 is right around the corner.  Yes, I will put on a particular article of clothing and think about a precise moment during my illness when I pulled on that same shirt, and what I felt like then.  I will look in the mirror and see the ghost that I was during those unending months.
But then I will read an email from Hottie Bucks, or I will get into a never-ending Google Chat with Double-Oh.  Or I will see another amazing blog entry from Fridge (have I mentioned lately how much I love Fridge?)  Or I will get a note from another ovarian cancer warrior who I have never met but feel profoundly connected to.  And my heart will just absolutely soar, and everything will look different.  Brighter.  The salve of our common courage will heal the psychic wounds that were in danger of re-opening.   I will know, with certainty, that I am not alone, that my pain is shared, understood, and that what I have endured has earned me inclusion in a league of truly extraordinary human beings.  Those who can hold the light and the dark in their hands, simultaneously, and be magic.