Start with this beautiful tourist video of our fair city from 1977, courtesy Philebrity:
@AnswerDave is one of the great sports humorists I follow on Twitter.  He and the folks at Big League Stew have found a great animated feature of Doc Ellis' 1970 no-hitter for the Pirates, supposedly while he was tripping on acid.  There is an online petition urging MLB to find and air a video of the game.  It's a veritable certainty that the poswers-that-be will not want to glorify Ellis' claimed drug use, but it is a charming part of Baseball lore.  Here's the animated feature, which should clearly win an Oscar of some kind:

In the world of F1, Jenson Button will be driving for McLaren next year.  This will be the first time two British champions will be on a British team since Graham Hill and Jim Clark back in 1968 – RULE BRITANNIA!
Here's two links to Synthtopia that made me smile.
First one is a live Berlin School jam with Moog modulars.  The set-up may not be as big as Tangerine Dream or Kieth Emerson, but it's still pretty cool how people can pull this off, even in the age of computer synths and sequences.
Here's an AP article, via The American Blues Blog, that provides information about the birthplace of Robert Johnson.
Last week io9.com put up a bunch of artwork by Shusei Nagaoka, who created artwork in the 70's for Deep Purple, ELO and Star Trek.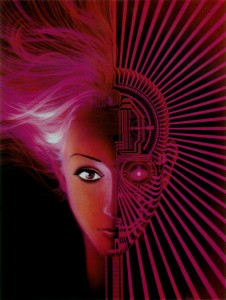 Finally, there's a whole mess of great music available for immediate download over at ParisDJs.  What are you waiting for?